About the
Form of the Head
and Neck book
As you've probably discovered, the muscles of the face have almost nothing to do with the final form of the face.​
Most of the time, facial muscles do not create the form itself but influence the form change. In other words, they are just moving the masses instead of being the masses. Therefore, it turns out that it is not only important to explain the anatomy but also the relationship between anatomy and form. Anatomy For Sculptors uses a different approach to information, making it visual and understandable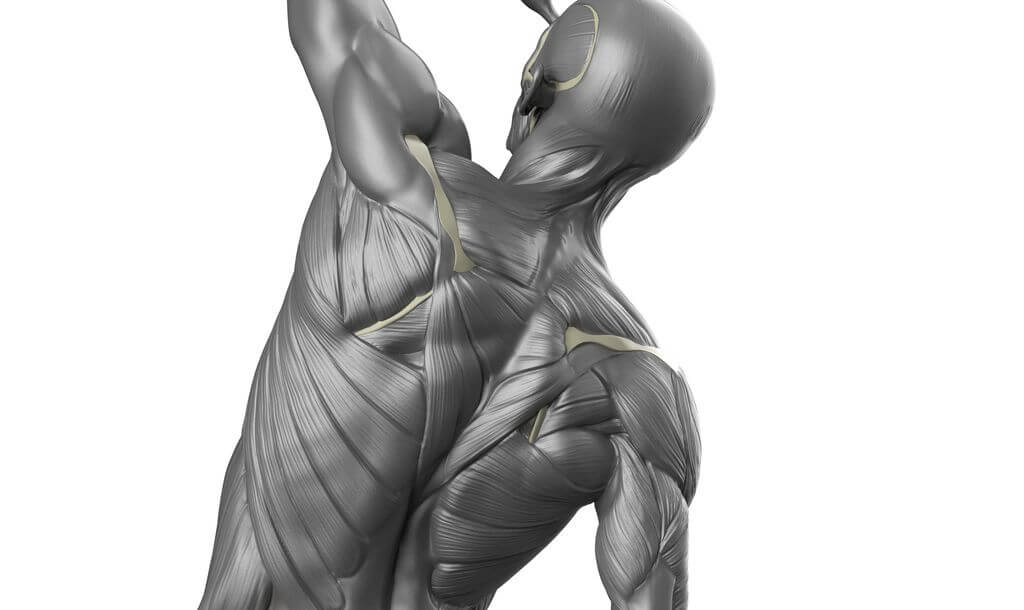 The back of a 3D model of L'écorché combattant by Jacques-Eugène Caudron.
Read about our discovery of a plaster figurine of Caudron's L'écorché combattant in the Museum of the History of Medicine in Riga and the process of creating its digital model in this blog article! It also features visualizations of all the modifications we have made to Caudron's sculpture in our digital 3D model.
Before I start making a new book, I always ask myself: "What do I need as an artist?
There aren't many books about facial anatomy that explain not only the muscles but also the form of the face. Consequently, this is the information and knowledge that is important for sculpting and 3D modeling.
Therefore using references, either photos or live models is about copying nature. However, in my own experience, the key to success isn't found in only copying nature but, most importantly – understanding it. If you know the actual form and how to create it, it gives you, as an artist, a lot of creative freedom.
The skinned figure, usually in the form of a plaster cast, wax, or marble sculpture, allows studying the arrangement and shape of muscles, veins, and joints. While there are écorchés of animals, particularly of skinned horses, the great majority of écorchés are depictions of the human male figure.
This book is made with that purpose –
Understand and gain artistic freedom
Look, sometimes I hear statements such as: "this face looks a bit Asian," but what makes a face look Asian? Is it the eyes, the curvature of the face, the nose? What are those features, and how can I create them?
Or, for instance, sometimes people say: "this face looks older, or this girl's face looks too masculine." But the real question is, what are those things that make a face look masculine or older? Maybe it's the nasolabial fold, or perhaps it's the jawline?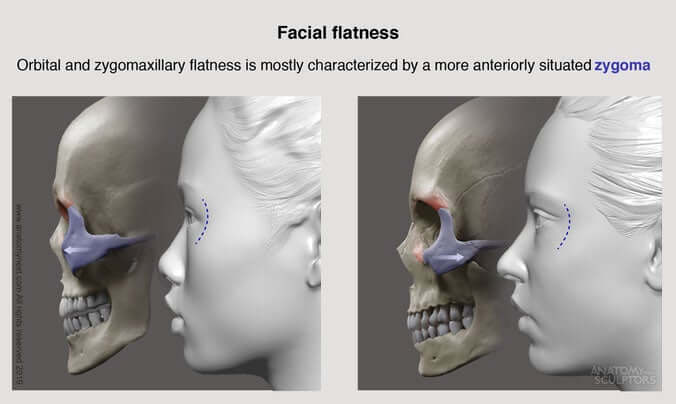 The head and neck have a changing structure. There are many variations, and it's excellent!
To be a successful artist, it's not enough to know how to create a realistic and still Caucasian male face. Even though the sculpture David by Michelangelo is extraordinary, it can't be used every single time.
Faces, as you all know, are an ever-changing structure. Face modeling and face anatomy is full of challenges. First of all, it's rarely static, and many factors make us look different besides emotions. Such as: 
Gender – Male and Female anatomy and forms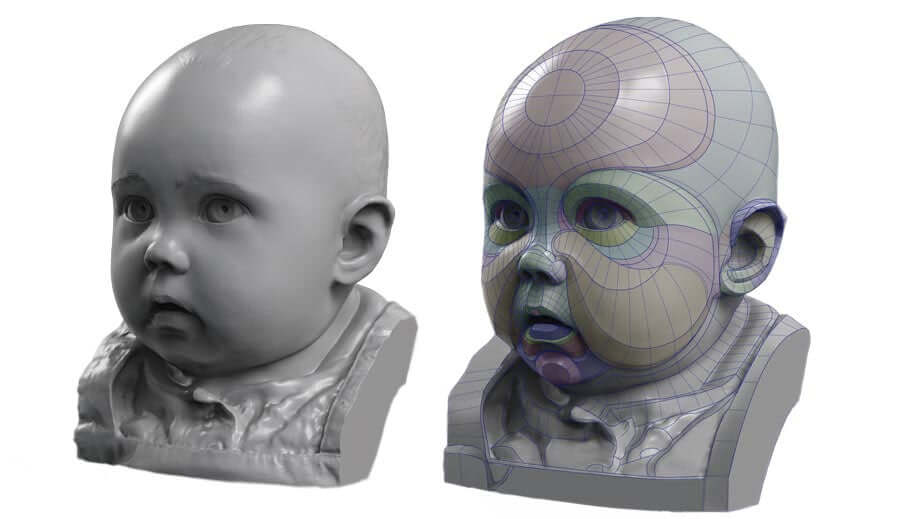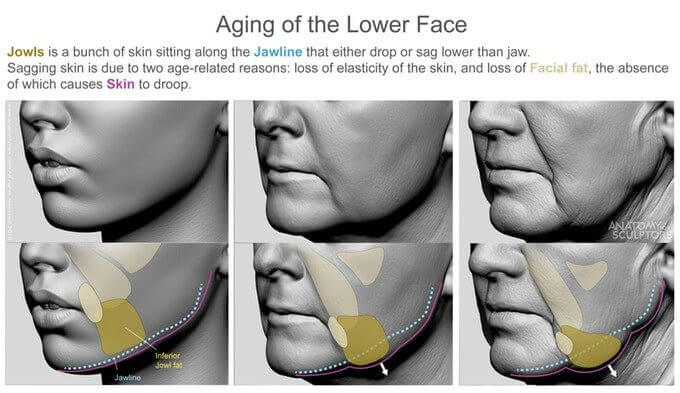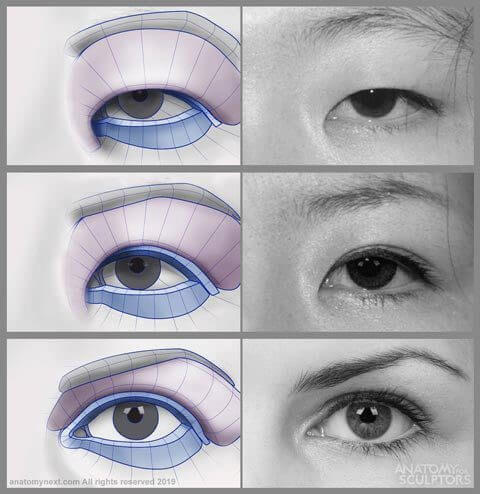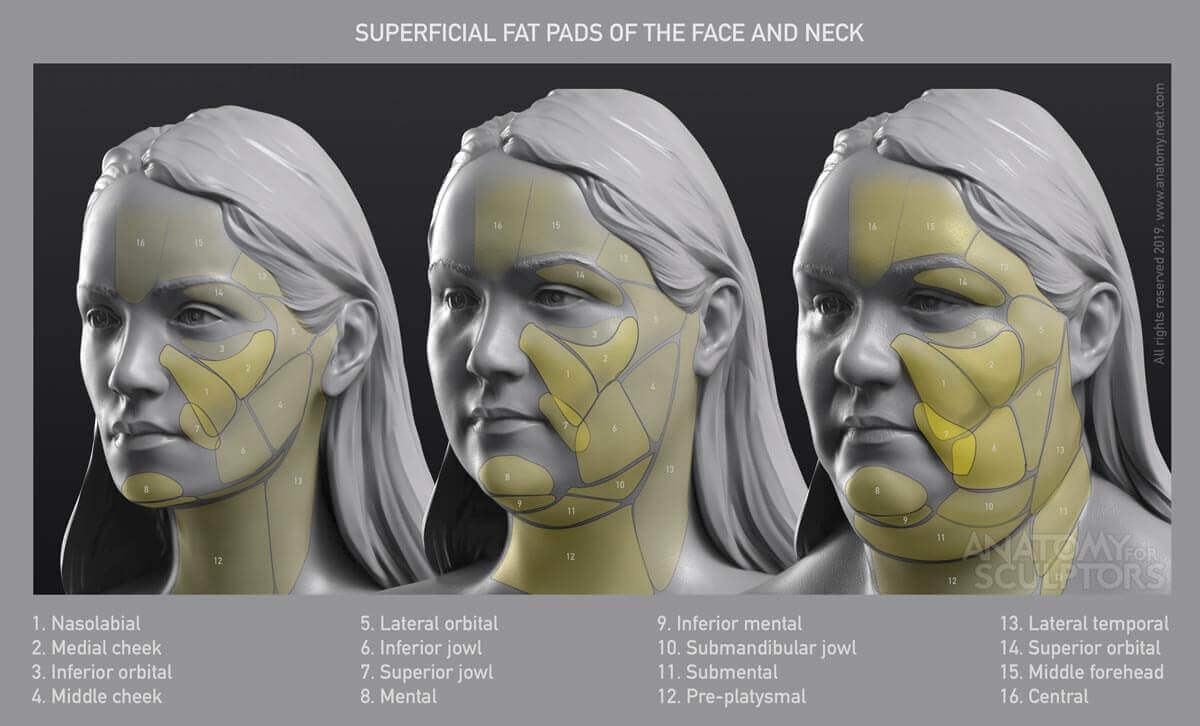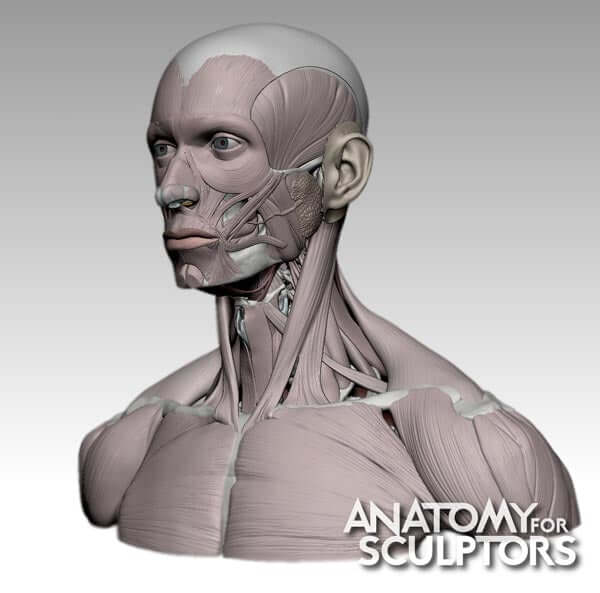 In this book, these critical features and other questions are going to be analyzed and described as to how they affect the form of a person's head. That's where the understanding of the form of the face and head comes from. 
A Grid for the form! You can call it a specific topology. However, the book author Uldis Zarins refers to it more as a Grid. It's a way to describe the form visually. Visual and image information, including 3D models, photos, and color-coding, is a crucial part and is essential in our previous books – Understanding the Human Figure and Anatomy of Facial Expressions. An artist needs to have this structured approach.
To properly understand the complex structures, they need to be simplified first. Every single element, like the mouth, eye, or ear, is going to be broken down into block-outs and then developed into detailed realistic shapes.

Don't be restricted to the consistent perfect reference research – we offer freedom! A sculpting tool. And a physical book with those references and the information to understand the form of the face and head.
To properly understand the complex structures, they need to be simplified first. Every single element, like the mouth, eye, or ear, is going to be broken down into block-outs and then developed into detailed realistic shapes.
Books on Anatomy For Artists
Human anatomy for visual people. It's a sculpting book. But in a more broad sense. Sculpting as creating a realistic human using any artistic platform that you use. People who learn and enjoy obtaining information in a visual format. Which these books are full off! We only the necessary text as possible. And try to explain everything in a visual and more understandable sense.
They were then able to convincingly depict its distinctive parts in their artwork. Just like their predecessors, they constructed their figures with an aesthetic ideal in mind, but it was done so skillfully that the anatomy became believable as well.
Human Body Proportion Calculator
During the Kickstarter, we created a goal to bring back human proportions calculators. It is a tool for artists to calculate all the ideal body proportions. It's available right now! And it is free to use.
Form of the Head and Neck Project on Kickstarter
If you want to see how the project went, you can do so here in this article. In the project, you can see all the additional content – video, text, and images that we created during the Kickstarter. And all the support that we receive from our great community. Additionally, you can follow us on Anatomy For Sculptors Kickstarter to receive news about our updates on the upcoming book.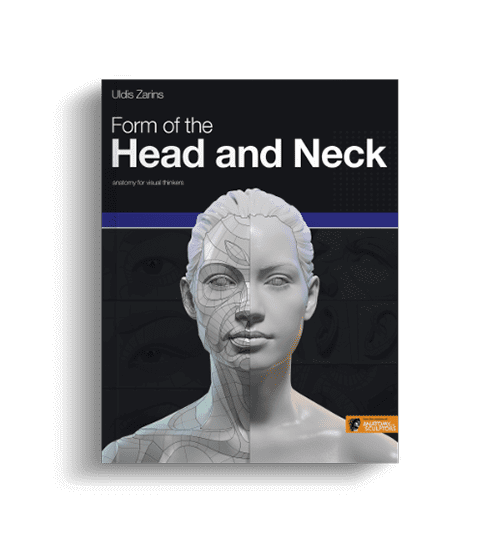 Be the first to receive news about upcoming books, projects, events and discounts!