Character design: How to design a character?
Designing a fully realized character from scratch is not an easy task. There is a great difference between modeling yet another anthropomorphic figure and creating the next big character that people will care about and sympathize with.
In this blog, we will compare good vs bad character-building practices and look into the role of anatomy for character design.
In brief – some basic anatomy knowledge frees you creatively from creating stereotypical characters and increases your flexibility as a character designer.
Just think about it: every single character that you have played in a video game was designed by someone. And since gaming is primarily a visual experience, the character's look really matters.
Every artist has their own approach and there is more than one good recipe to create an engaging character. There seem to be some reliable recipes for disaster though.
While working on the general idea of your character, a good strategy is to draw inspiration from other character designers by analyzing their unique creations. Aren't we all in some degree inspired by the games we've played as kids?
But plagiarism is a whole different story. There have been many complaints (and lawsuits) about plagiarism in gaming and that includes "borrowing" character designs. Characters should be tailored in accordance with their environment, backstory, and personality.
Thus there is really nothing to gain by stealing someone else's design – in addition to a potential lawsuit, you're also ruining visual storytelling with a bad, unoriginal, and out-of-place character.
A flaw of bad character design that can be encountered even more frequently is essentially copying yourself.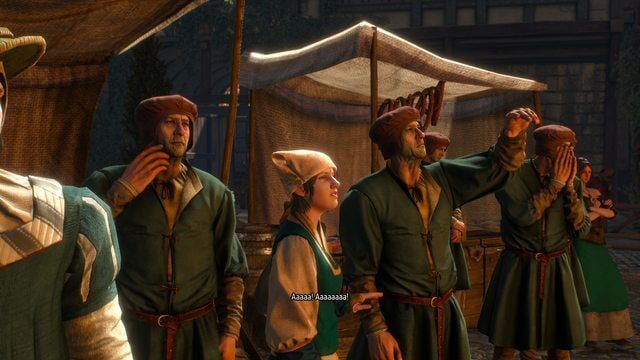 A player's screenshot from the Witcher 3 featuring four identical models of a middle-aged man.
To make the production of a title more cost-efficient, games often recycle the same models as different characters – sometimes they fuse random parts of different designs, sometimes they use the entire model and just swap its color palette.
For example, the Witcher 3 has a huge fan base and it has gotten a lot of praise due to its immersive environments. But it is also notorious for the huge redundancy of recycled NPC faces – even the major storyline characters don't get completely unique faces.
This factor heavily works against the game's promise of immersive experience and has left a lot of players asking questions.
A famous blast from the past – the first Mortal Kombat games – re-colored its sprites to appear as different characters. The color palette swapping was most visible with MK's ninja characters. While you cannot call this good character design (in my childhood I recognized the 13 characters as 3), the later games actually got praise for developing some of these recolors into distinct and separate characters.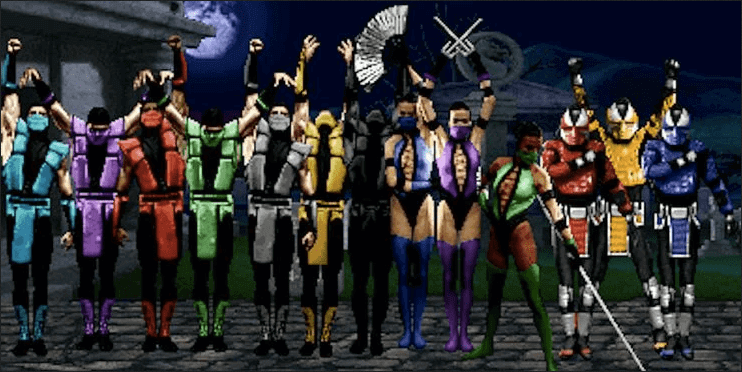 Palette swaps of Mortal Kombat's ninja character sprites.
The main takeaway: you should make all your characters unique for people to really care about them. Now let's look at some good character design practices.
It was a rather complex task to render the correct anatomy and at the same time not to be too naturalistic and lose the aesthetic dimension.
Creating your character includes a variety of visual attributes, but stretches well beyond them. Visualizing physical features often requires a deeper exploration of the character's personality, its motivations, and the broader backstory. Here are 9 things to consider when designing your character.
1. Narrative that drives your design
A good character design is motivated by the story it is operating within. This might seem more straightforward in game design and animation, where your audience closely follows the story, but this should also be considered when creating standalone artworks. Giving your characters their goal and purpose justifies and explains their existence.
When you have established the narrative, it is also important to know where your character comes from. The backstory makes your character more believable and helps you further, when thinking about its personality and how it would act in a certain situation.
How did your character get in the situation it's in right now? What's its cultural background? Has it experienced any life-changing events? What's your character's favorite food and why? These are all important questions to answer before proceeding with the design!
Is your character a strong silent type or is it friendly but easily angered? Is it a generous hero or an envious villain? Regardless of what your character's peculiarities are, you should represent them visually in the design.
A good design showcases elements of a character's personality visualized in its physical appearance. That is why people enjoy characters like Mario and Wario so much – these antagonists couldn't be more different from one another. While Mario is friendly, selfless, and always ready to help people, Wario is envious, rude, and greedy.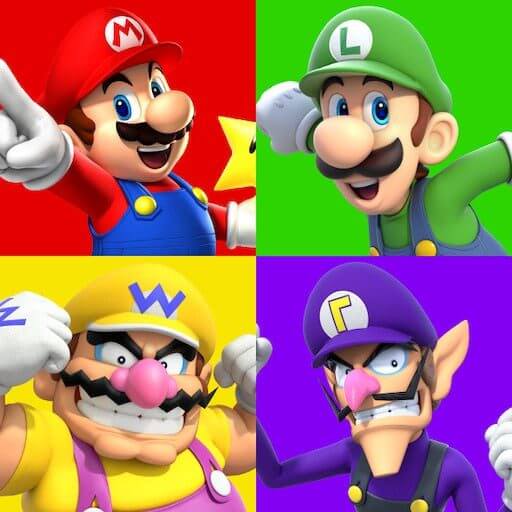 Wario is the complete opposite of Mario – including his hat logo.
To show the contrast between these two, Mario is mostly created from round shapes, which make him look friendly. Wario on the other hand is composed of squares and triangles, which, along with the wide grin, make him look competitively villainous. To establish Wario as a complete opposite to Mario, his cap features a "W" logo – an upside-down version of the "M" on Mario's hat.
And this leads us to the question: How to make your character look the way you want and really bring its story to life? Here are a few things to think about.
You can go many different ways when putting together the visual appearance of your character – its look can be very realistic, completely abstract, or somewhere in between. No matter which path you choose, some basic anatomy knowledge will increase your flexibility in character design.
Carefully think about these topics, when visualizing your character:
gender;
age;
ethnicity;
body shape.
When you have gotten this down you should also try to imagine the character's different expressions and body poses.
You have probably noticed that the facial expressions of a baby look completely different than those of a senior. We will tackle these topics one by one in our blogs and link them to this list as we have done with our blog on gender.
A character's body holds a lot of information – the most obvious are the character's gender, ethnicity, and age, but it should also carry the character's personality as well as express its emotion. We already explored some of this when comparing Mario and Wario.
According to basic design principles, characters composed from round forms seem more cute, naive, and approachable, while those made from angular shapes may appear in some way threatening, cunning, smart, and so on.
Gender and age also impact a character's proportions and shape. The proportions of a toddler character should be completely different from those of a teen character. If you're not sure about these, take a peek in our Human Proportions Calculator available for free: https://anatomy4sculptors.com/pages/hpc
When your character's proportions are clear, you can play around with them. Decide on what to exaggerate and what to minimize in your design. By doing this you can further highlight your character's personality and give it depth.
Break your character down into basic shapes and experiment with exaggerating different features – this will let you adapt the character for several situations.
Exaggerations can happen in the general shapes as well as in the components of a character's face. Check out Understanding the Human Figure to better understand the human body and Form of the Head and Neck for tips on creating detailed faces for various characters.
Each of us reacts a bit differently when we are exposed to the exact same situation. Our expressions reveal a lot about our personality and show our emotions. The same is true for characters. Depending on its personality, a character's expressions can be subtle and shy or explosively passionate.
When playing around with the facial expressions of a character, it is good to know some basic anatomy for artists as shown in Anatomy of Facial Expression. Studying facial expressions of different people (including babies and seniors with their sometimes unique ways of expressing themselves), can also help!
Avoid giving the face complete symmetry – for example, the mouth always prefers one side!
A clear and distinct silhouette is important for a good character design. If you can read the gesture, see the line of action, and understand the emotion of the character just by looking at its silhouette, the design is good. If not – try to simplify your character and avoid overlapping the limbs and the body.
All of the above principles will enable you to make the character's silhouette more unique.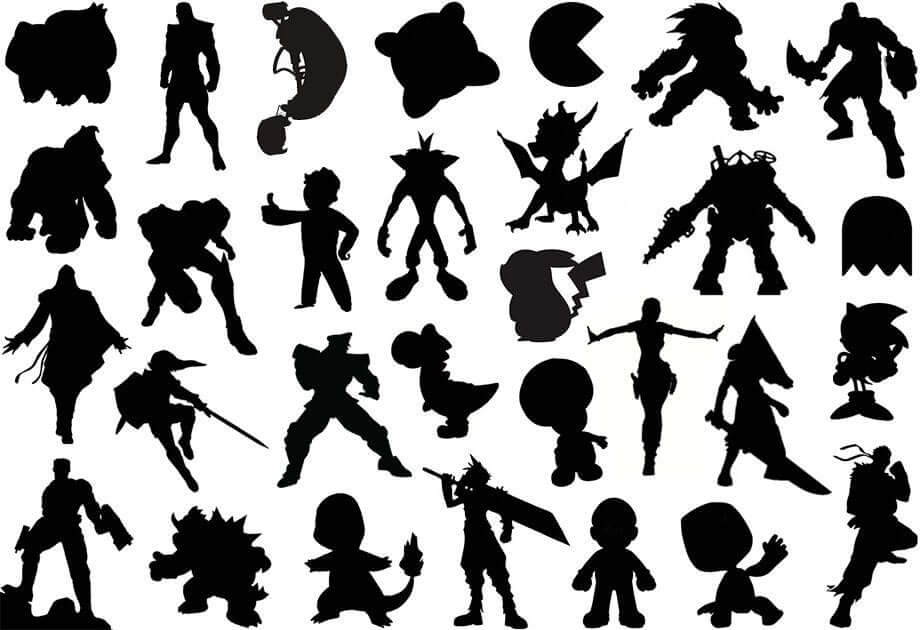 Silhouettes of some of the most distinguishable characters in gaming.
A good and unique character design does not utilize ethnicity, gender, age, and other stereotypes – nobody enjoys cliché representations of people. If you need to design a guy from Mexico, don't give him a poncho, a sombrero, and maracas to make him look Mexican. Try to challenge yourself and make the character more interesting – think about his everyday activities and capture his real essence instead!
Similarly, we should recognize that hardly any people around the world go about their everyday business in traditional dress.
Artists oftentimes cling to stereotypical depictions only because they don't have the required anatomical knowledge of how to show ethnic differences.
Form of the Head and Neck is a helpful book for understanding these differences and re-creating them in your characters.
Be the first to receive news about upcoming books, projects, events and discounts!