Anatomy of
Facial Expression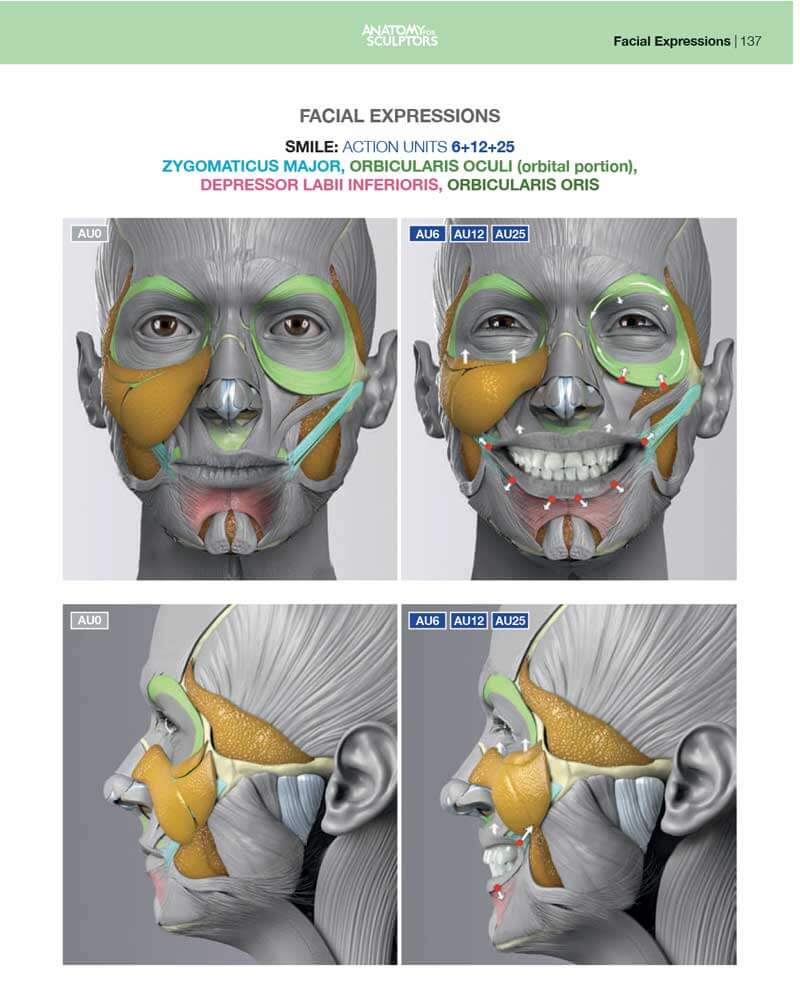 Understand and create facial expressions
Don't just read about it when you can see it! Our second book makes it much easier for artists to understand facial anatomy – often the most challenging area of human anatomy to master.
A different approach to anatomy
Visual artists need reliable visual references. Anatomy of Facial Expression is 222 pages of pure visual content, with only about 5% of the book being text.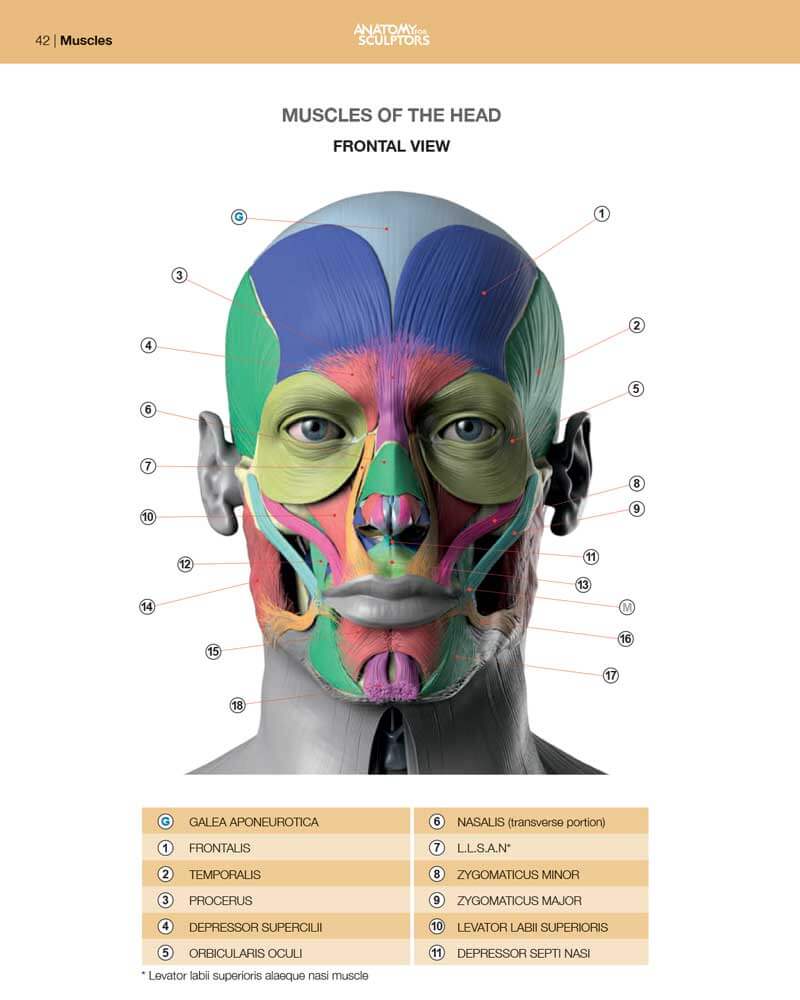 The visual references in the book include pictures of live models, portrait photos overlaid with 3D renderings of facial muscles, photogrammetry scans of neutral and expressed faces, as well as 3D models of skull structures.
The book explains all the important muscle groups of the face. The visual images and text make it easy to understand how the facial muscles work and affect the surface forms of the face.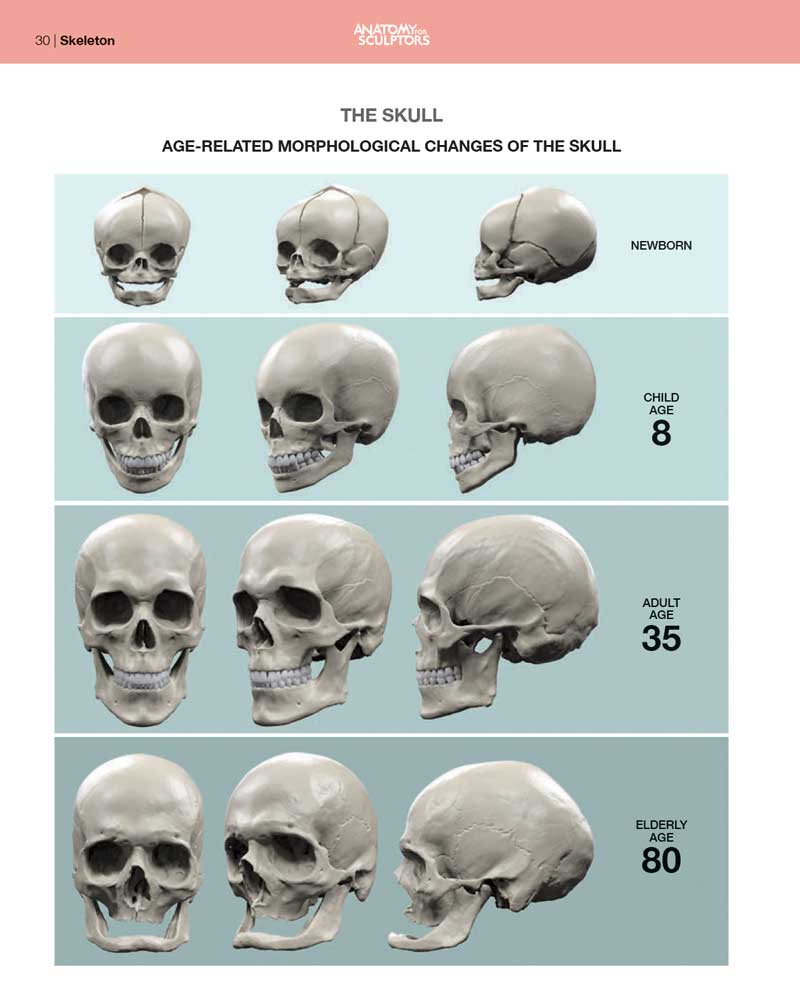 Suppose you've already studied nonverbal communication and FACS (Facial Action Coding System by Paul Ekman). In that case, you may find this book particularly useful. We've listed the FACS codes along with their corresponding visual images for a quick reference.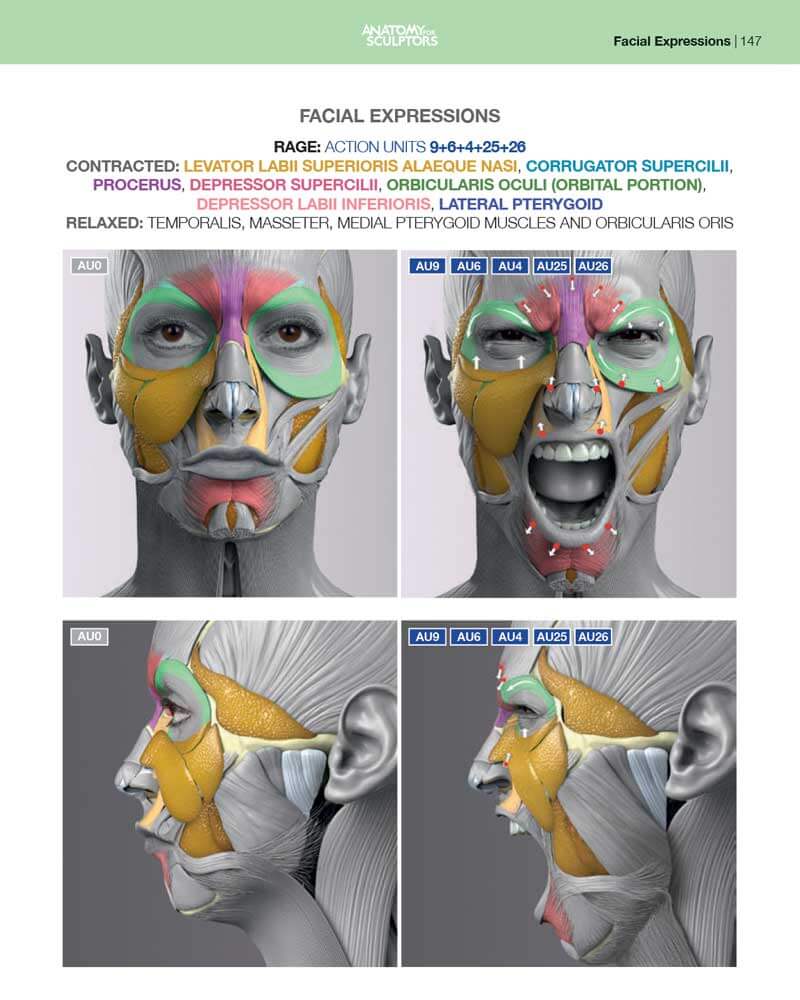 Anatomy book for understanding
Real emotions are hard to fake. We need to learn the subtle visual nuances that make us connect with a character's inner world. Anatomy of Facial Expression lets you understand the anatomy behind the delicate facial movements and provides you with the language to convey them.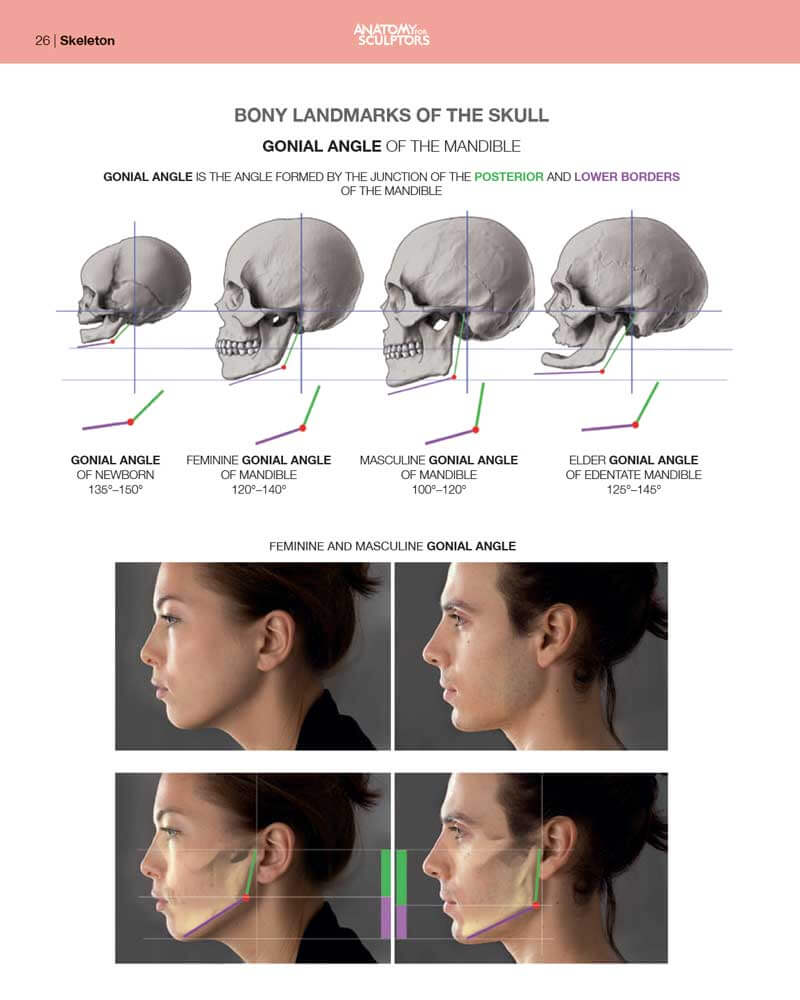 The essential part is how it looks
When it comes to anatomy for artists, the visual aspect is what matters the most. It doesn't mean being superficial – visual references are simply more directly applicable to creating visual artworks.
Uldis Zarins uses his 25 years of experience as a practicing visual artist to develop an approach to anatomy that works. Instead of long blocks of text and rows of Latin terms, we use visual images and information design to help you understand how the human body fits together.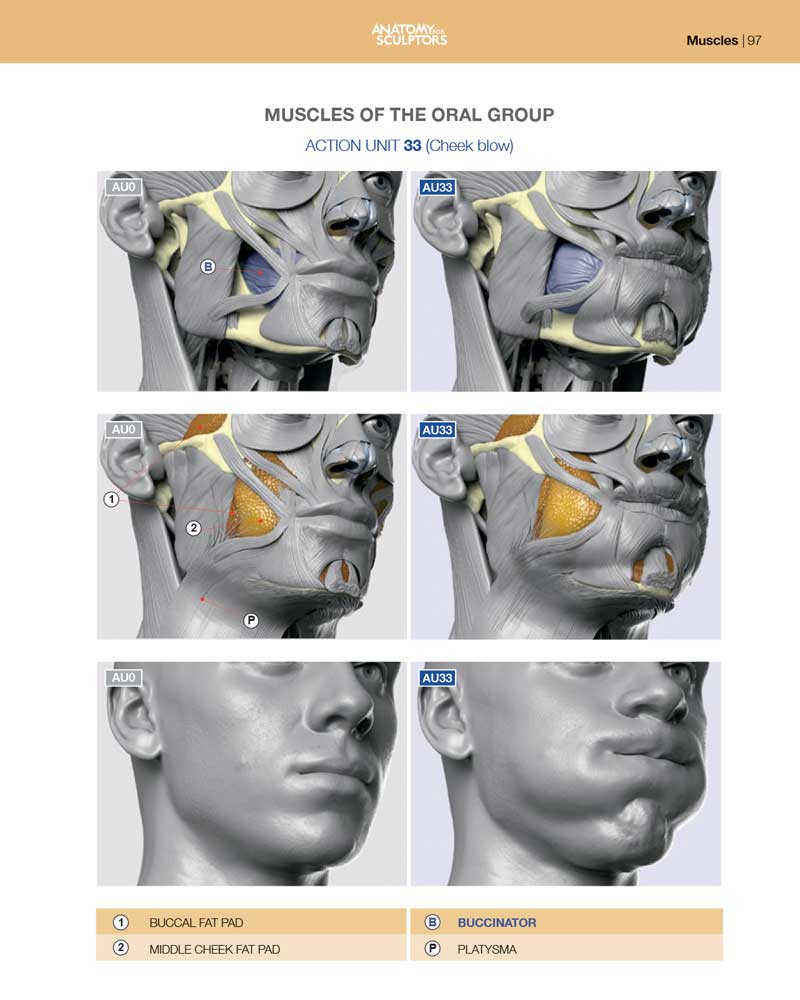 Used by all kinds of visual artists
Our community started specifically with the needs of sculptors in mind – hence the "Sculptors" in Anatomy for Sculptors. However, our work, including this book, has moved further than that. 
We shape the knowledge in an empowering way for all kinds of visual artists. Regardless of whether you're in digital art, CGI, VFX, character design, 2D or 3D, traditional art, etc., you'll find Anatomy of Facial Expression helpful.
Learn more
about our
other books
We might have what you're looking for!